Drug product development,
accelerated.
The aim of our company is to accelerate the formulation and process development for our customers in various aspects.
We provide assistance in using the experimental and modelling tools pertaining to the Industry 4.0.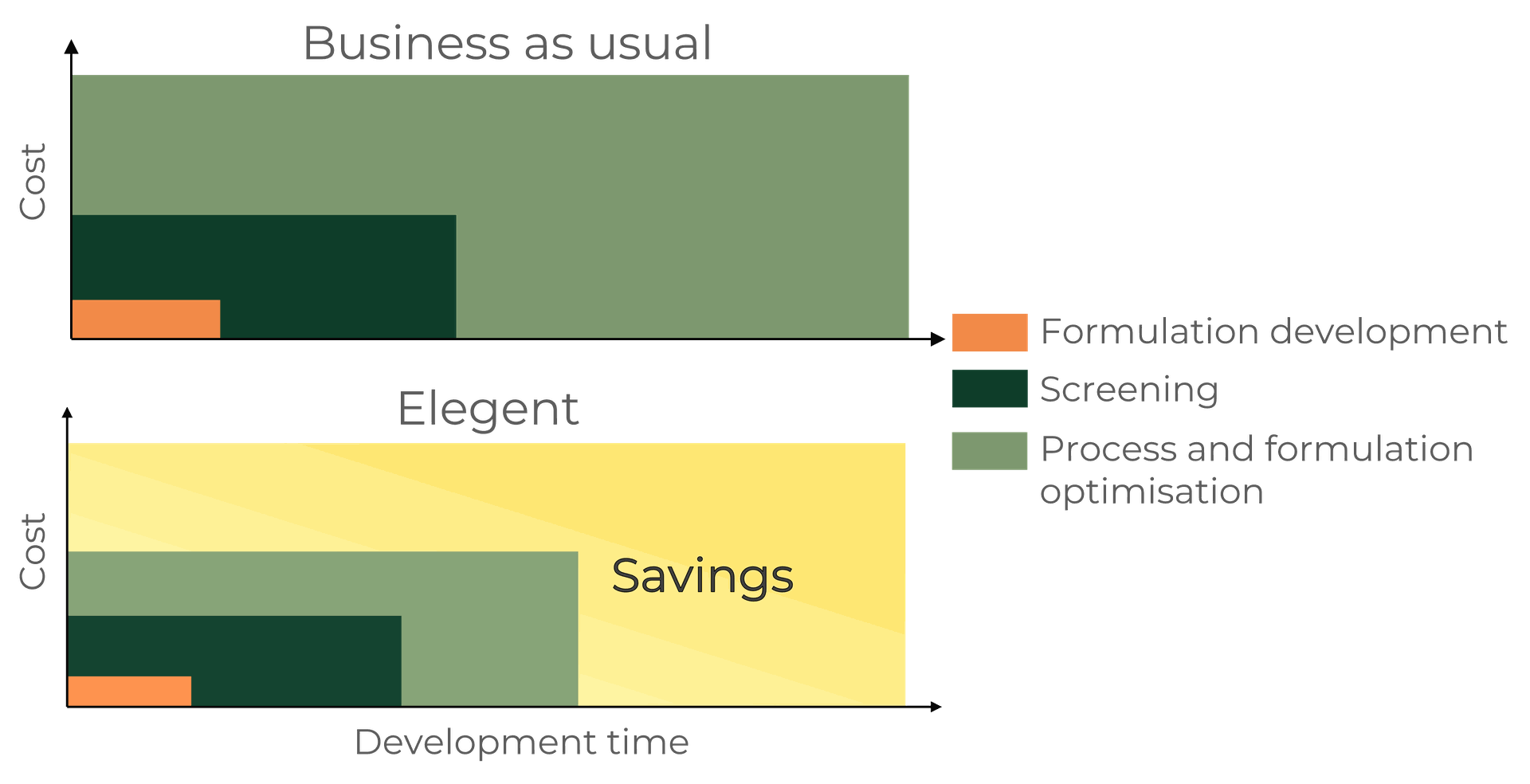 Services
Find out how Elegent can help you in the fields of formulation development, process feasibility estimation for your new API, advanced PAT model-building and much more.
More Details
Software
We are currently developing a software package that will allow customers to apply advanced process models on a day-to-day basis.
Discover how you will get concise and quantitative answers to your process development questions based on combinations of your and our data.
More Details
Cases
Would you like to see what Elegent has already achieved to advance
drug product development in the past? Have a look at our prior cases and find out the differences that we make.

More Details